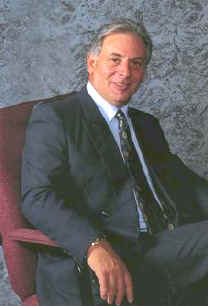 Ridge Top Farm
Famous for its award - winning cattle and beautiful, sprawling landscape, Ridge Top Farm is located in the Township of South Canaan, Pennsylvania, between Scranton and Honesdale.
This 90 - acre farm, purchased in 1984, consists of approximately 35 acres of hay field, the balance being pasture and woodland. Prior to 1984, this land had not been farmed for approximately 20 years. In 1998, the additional purchase of approximately 45 acres of adjoining land, as well as a barn and farm house, was added.
Much work was needed to enhance the farm to its present state: all hay fields were re-seeded; approximately 15,000 feet of fencing was installed; two ponds and several out-buildings were constructed; a well was sunk; four freeze-proof underground water units were installed; and a suitable handling facility was constructed. We are very proud of the way our farm has shaped up through these and other renovations. Now, Ridge Top serves as the well-manicured home of some of the finest cattle in the country.
From the first Highland show we entered, and over the last decade, we have been a consistent, award-winning farm. We have been the recipient of the prestigious NEHCA Premier Breeder Award in '93, '96, '97 and '98. We have also won numerous awards in some of the most competitive and prestigious shows. Accomplishments such as our sweeping of the 1997 Northeast Highland Cattle Show (Springfield, MA), in which we captured all three major awards, have escalated our reputation and brought far-reaching popularity to our farm.
Visitors are always welcome at Ridge Top Farm, where we believe that we can all learn by each other's experiences and agricultural operations.
Thank you for your interest in Ridge Top Farm.


Rudolph Saporito
Lake Ariel, Pa